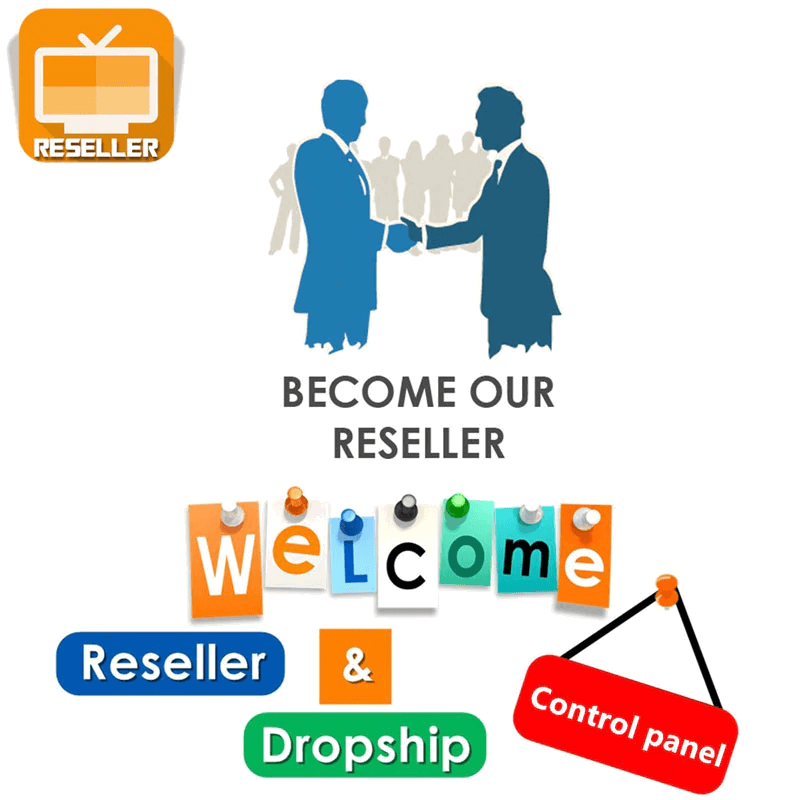 DISCOVER THE EASY WAY TO MAKE MONEY BY BECOMING A IPTVnDROID Reseller

Welcome IPTV Reseller you can now create your own IPTV Company, you'll get your own server & panel installed to manage unlimited customers with your very own automated system.
Do you know that more than 50 million people in the world are using IPTV services? Start your own IPTV business now and make more than €10,000 per month. You only need your own IPTV panel to start, where you can generate lines for users. You can also generate enigma script for any IPTV box which uses enigma like DreamBox, VU+, etc from your IPTV panel.
Take advantage of our packages for you to start reselling our IPTV portal to your clients where you can start managing your own sales and members at ease and a very simple user interface YOU ARE IN TOTAL CONTROL! Let us set you up and start distributing your services today.
Your very own reseller panel
Add/Edit/Delete MAC Addresses as you please
Full access to statistics and usage history
You are the IPTV Distributor therefore you are in control
HOW DOES IPTV PANEL WORK?
When you become our reseller, you will buy credits to load your reseller panel.
HOW DOES THE RESELLER ACCOUNT WORK?

The reseller account is NOT time-based. This means that if you buy a reseller account, it will not expire at all!* The only important thing is your points.
Points allow you to create accounts for users.
What you can do as Reseller?

Create the free trial account for your customer
Disable/ enabling user, kick the user
Changing the client password
Adding MAC address, manage MAG device, etc
Add sub-reseller
Contact us to learn more about our reseller plans and packages
Reseller Contact Form .. Click Here
Or